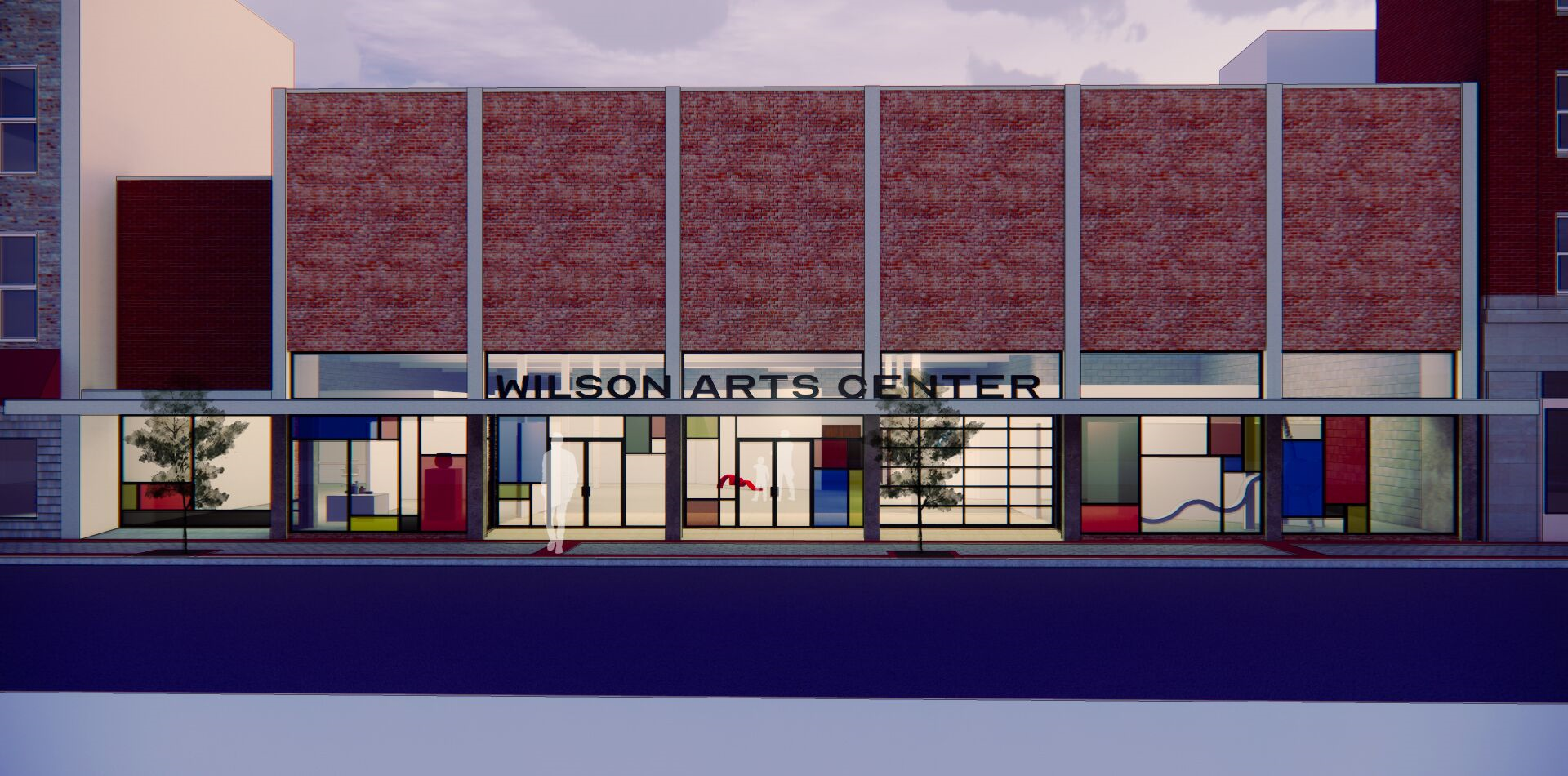 Located at: 204 Nash St. S, Wilson, NC 27893
Approximately a decade in the making, Wilson Arts – a creative hub for enriching, education and entertaining artistic experiences — officially opened the Wilson Arts Center on Thursday, May 6, 2021 at 204 Nash Street South in Historic Downtown Wilson.
The 20,000 sq. ft. building, renovated from an old Roses department store, was designed to serve as a community resource for creatives, event organizers and those looking for a space to house their arts activities. The Wilson Arts Center includes 13,000 sq. ft. of renovated space, 5,000 sq. ft. of flexible gallery and event space, rehearsal space for performing arts programs, visual arts studios, a demonstration kitchen for cooking classes, a gift shop and much more.